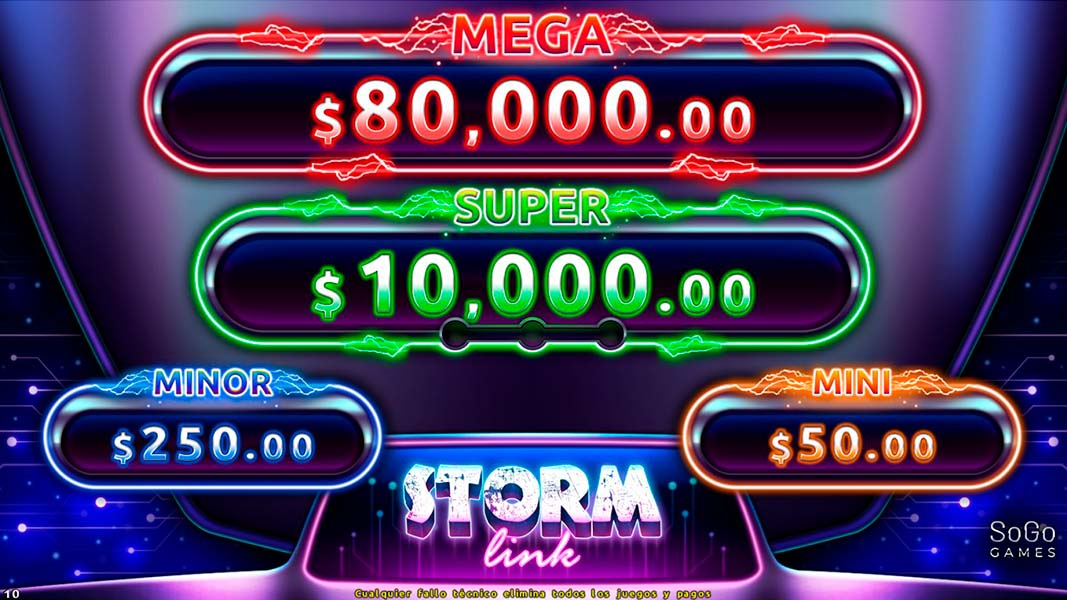 Storm Link ​is a pack of 3 bingo games to suit all types of player.
• Pesero Link
• Bingo Saurus Link
• Golden Lion Link
The Storm Link bonus is slot type and is accessed in different ways depending on the game. This consists of 15 reels that rotate independently, awarding individual prizes.

The player will be able to win game tokens with prizes, tokens with the prizes associated with MINOR and MINI, or one of the two great Jackpots of the game, SUPER and MEGA.
• Two cumulative jackpots, MEGA and SUPER
• Compatible with all O-Games
• LAP
Only for