New Jackpot within coverall in normal draw, hotter and bigger than ever!
• Independent from Mystery
• LAP
• Different bet levels.
Only for

DOES IT SEEM FATE HAS TURNED ITS BACK ON YOU?
You can recover and win fantastic prizes at any time in Magic Wheel
A roulette has never been so welcome!
Comunity with 3 levels.
For
y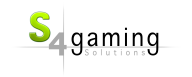 New Mystery, now much more thrilling.
• Four different levels with accumulative prizes.
• Compatible with all O-Games
• LAP
• Enter Mystery pot with the same patern in all the games.

Only for

ARE YOU ONE OF THE PEOPLE WHO THINK THAT JACKPOTS ARE SCIENCE FICTION?
With Mystery Land you'll find them more reachable than ever! Fun, emotion and fantastic prizes insured. Get 4 eggs and the Diamond Jackpot would be your.

Only for